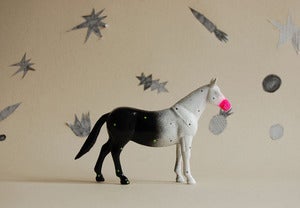 Hi, guys. It's been a long time since I blogged.
I really don't have any excuses, other than the fact that I can't find the camera cord, and even though I got a new camera, I'm too lazy to take new pictures of the junky contest prizes. Plus, as an added bonus, I spent all of my money buying acrylic paints and clothing from Goodwill (the prices are high for donated clothing)... and I've also been stalking the Good Machinery.
Here's the explanation: a woman in Italy paints these toy animals and sells them online (they are rather expensive--and therefore I can't afford one). But still there's just something... graceful about them that I love.
If I were to get one of them, it would have to be this ombre horse: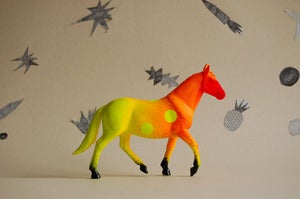 But, as it is, I have to admire them from afar.
I'll see you later. Hopefully not in another month.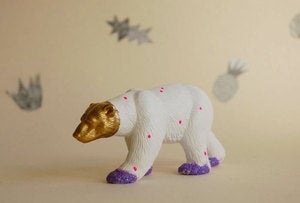 To check out more of the Good Machinery's work, click here.